We See You. We Hear You. We Support You.
---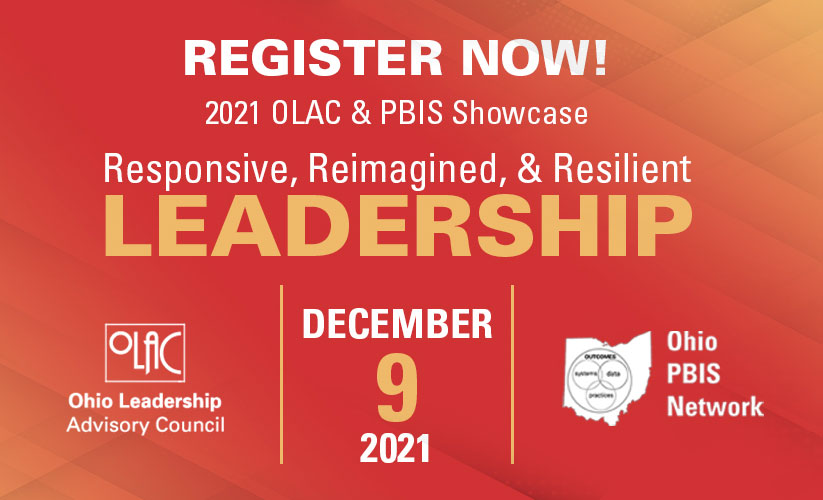 In many ways, this school year has been more difficult than last. We know you are experiencing staffing and substitute shortages, increased issues impacting students, and you continue to navigate pandemic protocols and policies—and it's not easy.
We are here to support you with free, professional learning content that addresses many of the issues you are facing now, and offer it in a flexible, on-demand format. This allows you to engage when it's convenient for you!
While we would love to have you join us on December 9, we know that your time is valuable and limited. But don't let that stop you from being able to access free, high-quality professional learning from national experts and Ohio-led teams. All on-demand content will be available until January 21—but you must register to access the content!
3 Simple Next Steps
Register yourself and encourage others to register for this FREE professional learning event.
If your time is limited on December 9, consider joining the live, interactive keynotes with Dr. Doug Reeves from 9-10 a.m. and Ohio's 2021 Teacher of the Year, Anthony Coy-Gonzalez from 12:45-1:45 p.m., as well as live Q&A sessions with our presentation teams.
Take advantage of all on-demand content through January 21. Certificates for contact hours for all completed courses will be emailed to you within 30 days.
Dr. Doug Reeves, LIVE from 9-10 a.m.
Fearless Schools: Building Trust and Resilience for Learning, Teaching, and Leading
With the fear and uncertainty surrounding the pandemic and the economic impact that follows, teachers, leaders, students, and parents need fearless schools. At the core of fearless schools is psychological safety. In this interactive keynote presentation, Dr. Reeves explains how leaders and teachers build and maintain trust and psychological safety, and how sometimes these ideals are inadvertently destroyed. Come prepared to engage in a rich discussion and reflection based on a large body of 21st century evidence. Special emphasis is paid to resilience—bouncing back from physical, emotional, and psychic injury.
Anthony Coy-Gonzalez, LIVE from 12:45-1:45 p.m.
Reimagining Education for All: Anything is Possible
This year, we have grieved losses in many forms. The loss of normal, however, was one that the field of education desperately needed. Our students today do not fit into "norms," but need to be embraced by an inclusive education that breaks through inequities they face. Stories from the classroom, community partnerships, and beyond will help inspire and challenge us to reimagine what is possible for each unique child and the field of education. Anything is possible. Get ready to dream of how an education for all might look.