2021 OLAC & PBIS Showcase
---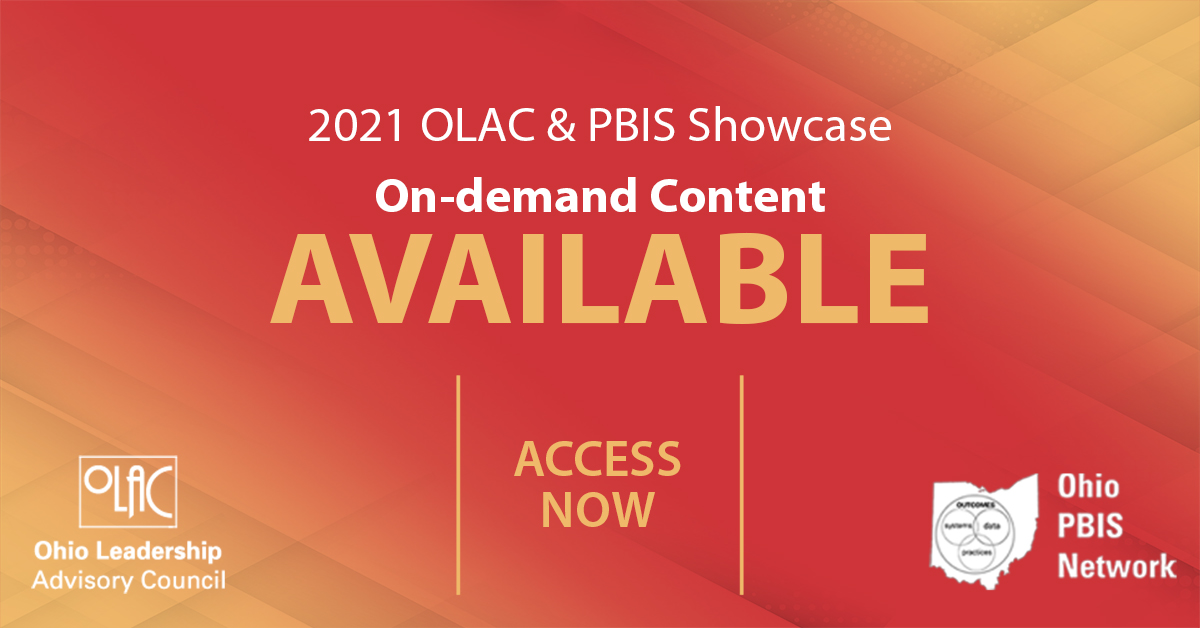 Register Now Access On-demand Content
On-demand Content Available Through January 21
Thank you for attending the 2021 OLAC and PBIS Showcase! We hope you had a great experience and came away with some practical ideas and information to use in your district, school, or organization.
On-demand Sessions Available
For registered attendees, all courses, including our keynote sessions, are available on-demand through January 21, 2022 at 10 a.m.
If you did not register to attend the Showcase, you can still access the free, on-demand professional learning content—all you need to do is register at https://2021olac-pbis.teachable.com/.
Certificates of Completion
After January 21, all participation and attendance information will be collected and personalized certificates of completion will be emailed to participants within 30 days.
Your Feedback Helps Us Improve
We are continually looking to improve our events and resources, so please take a few minutes to complete the evaluation.
Questions?
For OLAC Questions: Jim Gay or Karel Oxley
For PBIS Questions: Deborah Turner