2020 OLAC & PBIS Showcase
---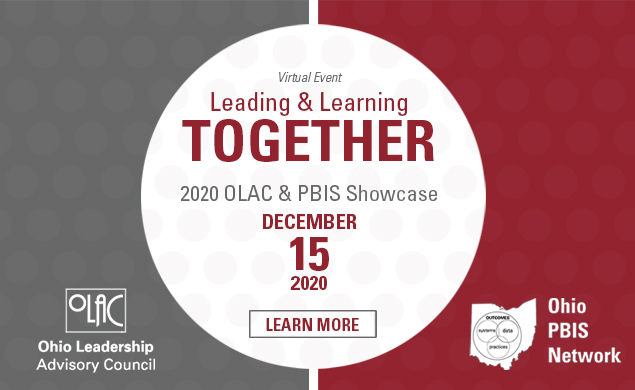 On December 15, 2020 more than 2,200 Ohio education leaders joined us virtually for the 2020 OLAC & PBIS Showcase. The Showcase combined the best of the OLAC Action Forum and the Ohio PBIS Showcase and featured keynote sessions from Dr. Douglas Reeves and Dr. Kent McIntosh, along with 19 practitioner-led learning sessions.
Watch 2020 OLAC Showcase Presentations
Watch 2020 PBIS Showcase Presentations
Certificates of Completion
After December 29, all participation and attendance information will be collected and personalized certificates of completion will be emailed to participants within 30 days.
Stay tuned for details on the 2021 event.