2022 Keynotes
---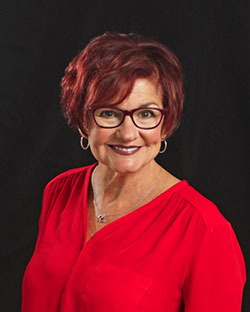 Polly Bath, Behavior Trainer/Consultant
Polly Bath is a proud veteran educator. Before becoming a full-time trainer/consultant, she was everything from a principal to a para. Yes, she has lived the daily challenges, and sometimes sleepless nights that all educators face. Polly trains and consults with educators across the country. Her specialty is helping schools enhance their Multi-Tiered System of Support for behavior in order to improve classroom behaviors and address the social-emotional impacts of the pandemic. Deeply committed to education, she has been posting practical behavior tips every week on YouTube for more than a decade @PollyBath. Polly earned her bachelors and masters in special education initially so that she could better understand her young son with special needs. She then became a teacher, an administrator, and now a trainer/consultant, with a passionate interest in helping schools foster success for all children.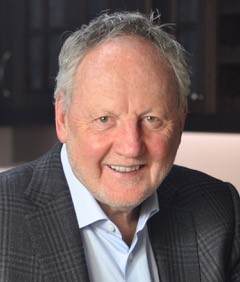 Michael Fullan, Professor Emeritus, OISE/University of Toronto, Co-Director of New Pedagogies for Deep Learning
Michael Fullan is the former Dean of the Ontario Institute for Studies in Education and Professor Emeritus of the University of Toronto. He is co-leader of the New Pedagogies for Deep Learning Global Initiative (www.npdl.global). Recognized as a worldwide authority on educational reform, he advises policymakers, local leaders, and school communities in helping to achieve the moral purpose of all children's learning. He served as Premier Dalton's Special Policy Adviser in Ontario from 2003-2013. Fullan received the Order of Canada (OC) in December 2012 and holds five honorary doctorates from universities around the world. Fullan's latest books are: Coherence: Putting the Right Drivers in Action (with Quinn); Deep Learning: Engage the World Change the World (with Quinn, McEachen); Dive into Deep Learning: Tools for Engagement (Quinn, McEachen, Fullan, Gardner, & Drummy), Surreal Change (autobiography), Core Governance (with Davis Campbell), Nuance: Why Some Leaders Succeed and Others Fail, The Devil is in the Details: System Solutions for Equity, Excellence , and Well-being (with Gallagher), Spirit Work and the Science of Collaboration (with Mark Edwards). For more information on books, articles, videos, podcasts please go to Michael Fullan's website.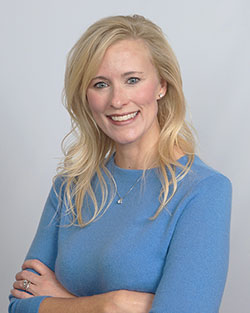 Dr. Kim St. Martin, Director, Michigan's Multi-Tiered System of Support (MiMTSS) Technical Assistance Center
Dr. Martin regularly works with State Education Agencies (SEAs), Regional Education Agencies (REAs), and districts across the country to assist them in developing an implementation infrastructure that can scale the components of an integrated behavior and literacy Multi-Tiered System of Support (MTSS) framework. Dr. St. Martin was also a panel member for an Institute of Education Sciences (IES) Practice Guide titled, Providing Reading Intervention for Students in Grades 4-9. She collaborates with the National Implementation Research Network (NIRN) in the Bill and Melinda Gates Foundation Effective Implementation Cohort. She has also directed a federally-funded adolescent literacy model demonstration grant and has been a co-principal investigator for a Low-Cost Evaluation Trial, Integrated Tier 2 Institute of Education Sciences (IES) grant. She is the primary author the Reading Tiered Fidelity Inventory (R-TFI) and co-author of the District Capacity Assessment and Regional Capacity Assessment used by districts and REAs to guide their supporting infrastructures for effective implementation supports. Before working with the MiMTSS Technical Assistance Center, Dr. St. Martin was a school administrator and teacher with experience in urban, urban-fringe, and rural school districts.