A 10-Year Perspective on the Ohio Improvement Process and the Ohio Leadership Advisory Council
---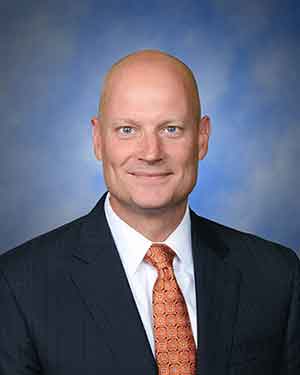 Guest blog by: Dr. Michael Tefs, Superintendent
Wooster City School District
In 2008, when Wooster first adopted the Ohio Improvement Process (OIP), we needed the process, protocols, and systems. It was a heavy, heavy lift for us. Today, our school district is still implementing the OIP and we are proud of the duration and sustainability of these systems.
The distributive leadership focus of the OIP is what has worked well for Wooster. The distributive leadership theory of action has created authentic and organic collective efficacy for the improvement process, at all levels within the school system. Today, the district looks to the OIP systems and protocols to solve instructional, cultural, and student problems. The teacher-based teams (TBTs) look to the building leadership team (BLT) for support and progress monitoring. The BLT absolutely depends on the district leadership team (DLT) for vision setting and calibration training.
Sustainability Has Been the Key
Ensuring sustainability of the process has been the key driver to Wooster's success, especially considering annual employees turnover due to retirements, resignations, or leaves of absence. Each year, the school system makes training of the Ohio Improvement Process a strategic priority. This is also the time when we introduce the Ohio Leadership Advisory Council (OLAC) and its resources.
We begin our in-service by ensuring that everyone has an OLAC account to their free, world-class resources. We find the assessments (self and team) to be terrific entry points for capacity building. Our professional development is centered around the OIP modules and we find the Quick Start module incredibly valuable.
10 Years and Going Strong
After 10 years, Wooster is often asked how the school system has maintained the Ohio Improvement Process. In our early years, the OIP was simply our school-improvement model. It's what we deployed to become data literate and to generate our gap-closing action steps. It's what we monitored and evaluated—the five-step process.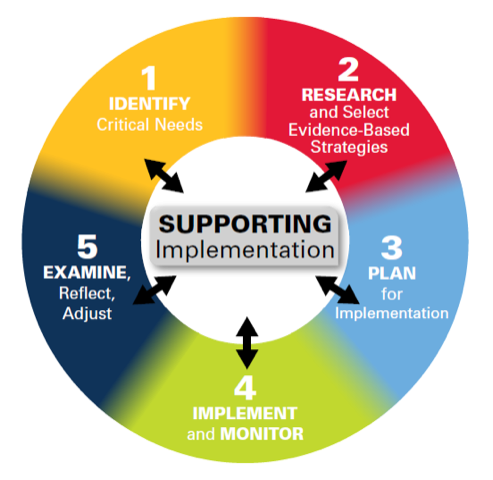 Today, the OIP is a system that is as much about school improvement as it is about problem-solving. In 2008, we had three actionable goals—a math goal, reading goal, and a culture/climate goal. Today, we maintain those same goals. While we have seen improvement in students' achievement over the years, our culture has also been an important part of our improvement. Our distributive, shared leadership model is alive and well across the district. Our culture values the work and is committed to the process.
Implementing with fidelity means annual recalibration training for everything OIP, the system, the tools and protocols. Dedicated time is established for TBTs, the BLT, and the DLT to function. The process takes weekly coaching and progress monitoring and is as difficult to administer today as it was 10 years ago. Though always a heavy lift, the results continue to be fabulous.
Our teachers are working as hard as they ever have, and our culture feels terrific. It's an environment where our teachers are feeling success, they are feeling valued and are authentically engaged, and have ownership of their classroom and district/building strategic deliverables.
From What to Why
In 2008, when we onboarded the Ohio Improvement Process, it was about the "what." Today, the OIP is really our "why." It is ingrained in our culture and climate. We like to say that the, "OIP is our DNA." Anytime we have some sort of data or achievement gap or an item that we feel we need to process, we turn to the OIP. We turn to those processes and systems to gap-close and problem solve. The OIP provides us with systems to be able to have engaging and incredibly constructive conversations. It turns problems into opportunities.
I'm confident today that, in all six schools in the Wooster City School District, visitors would see the Ohio Improvement Process and elements of the Ohio Leadership Advisory Council as part of all our daily practices. Everyone buys-in and that's really what makes it sustainable. It's the distributive model and shared leadership and the fact that we're all trying to problem-solve together on behalf of our students and community.