Lead the Way: Ideas And Insights for Education Leaders
---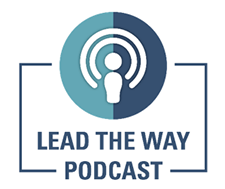 OLAC believes in the power of leadership as a lever for improved instructional practice and school performance. And we believe that leadership should not be viewed as a role, but as a set of essential practices directed toward the improvement of instruction with the ultimate aim of increasing students' learning.
The way we improve instructional practice and school performance is by providing educators with the structures and resources necessary to develop shared leadership at every level of the school system.
Our new Lead the Way podcast features various ideas and insights for education leaders to use to enhance their own instructional and leadership practices, and those of the teams they serve.
The first podcast in the series, Promoting a Culture of Inquiry Through Formative Assessment, focuses on the role of formative assessment in improving instruction, increasing collaboration, and enhancing engagement of students and teachers. Hear from four educators as they describe how formative assessment has changed practices at the district, building, and classroom levels.
Participating Educators:
Michael McCormick, Superintendent, Val Verde School District in Perris, California
Kiel Strathman, 5th-Grade Teacher, Mary McLeod Bethune Elementary School, Val Verde District
Rhonda Peeples, Principal, Alpine Elementary School, Columbus City School District
John Maynard, Principal, Ironton Elementary School, Ironton City School District
Two additional podcasts are in the works-one on coaching and another on becoming an inclusive leader. Details on those are coming soon!