New OLAC Module for Differentiated Instruction and Supports
---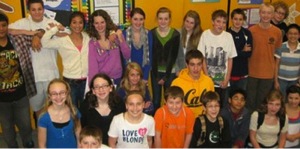 OLAC has some exciting news to share...
A new module is now available to all Ohio educators: Meeting the Needs of Diverse Learners. The module focuses on the use of the Ohio 5-Step Process to design and deliver differentiated instruction and supports.
We recognize that educators in today' schools are called on to serve an increasingly diverse student body and ensure high levels of learning for all students, including those whose learning may be affected by the economic conditions in which they live; factors related to ethnicity, race, culture, language, and gender; and/or levels of ability and/or disability. That' why we developed this module, during the summer of 2013.
The module presents research and case studies that help educators think differently about how to effectively meet the instructional needs of all children, regardless of their subgroup status or where in Ohio they attend school. Educators will find compelling information about how a shift from a deficit-based model to an instructional approach that presumes competence can improve learning for all.
You can access this module for free on the OLAC website at www.OhioLeadership.org. Simply create an account or log in to your online learning dashboard to get started.
Have you completed this module? What did you think?
Jim Gay
Project Director, Ohio Leadership Advisory Council